Insulation. It's not just for thermal resistance and minimizing energy consumption, though that is what first comes to mind.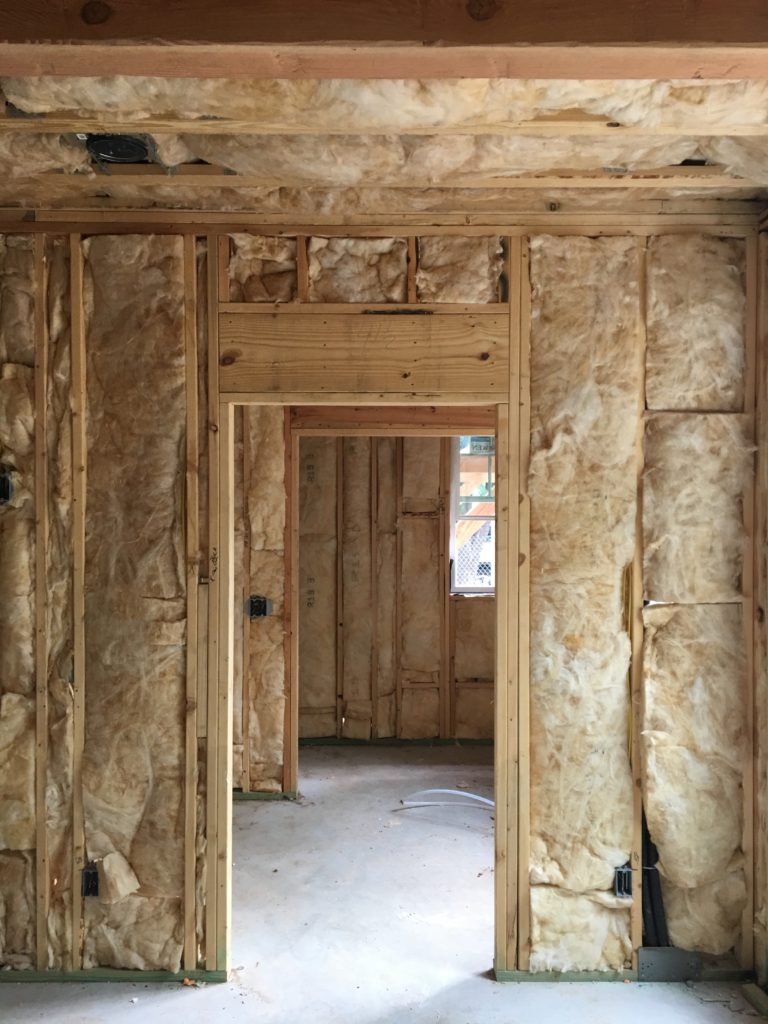 We used a variety of insulation materials. Exterior 2×6 walls got R-19 fiberglass batten insulation. Interior walls got R-11, primarily for sound-proofing. Amazingly, the batten insulation is so light that it was merely packed in and hung between the interior studs, prior to the dry wall going in.
And, the framing between the second story and the first floor likewise was insulated, for sound-proofing.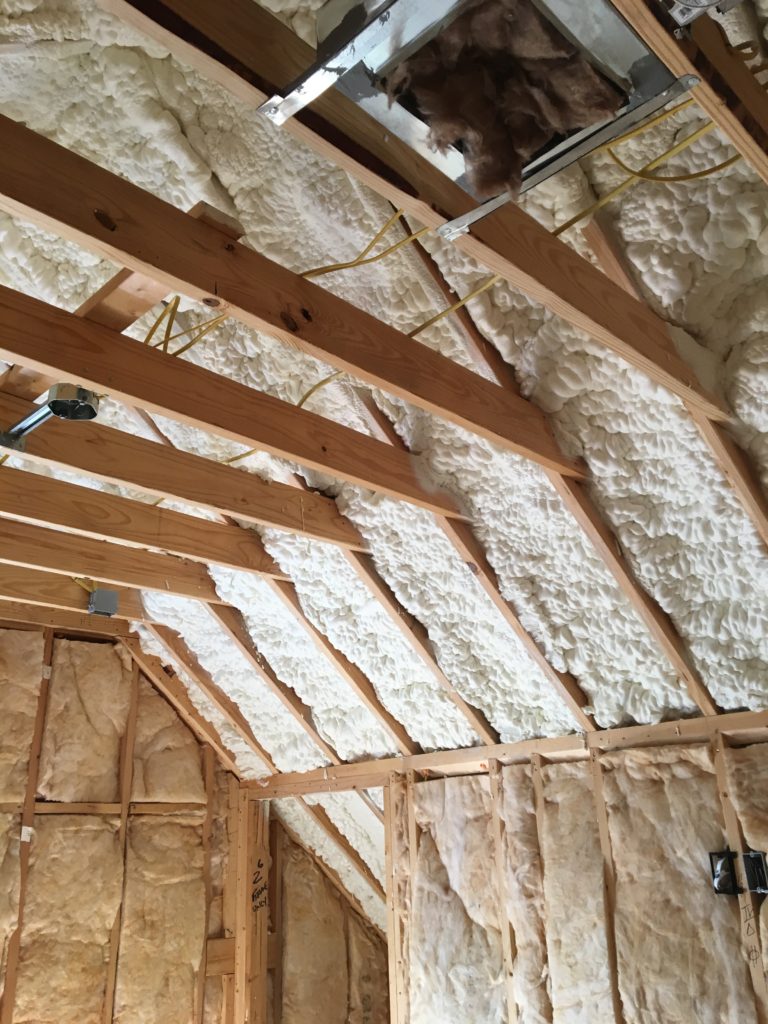 Ceilings received R-38 spray foam insulation. As you can tell from this picture, the spray foam is much better at filling all the gaps in the walls, and hence overall a much better insulating material.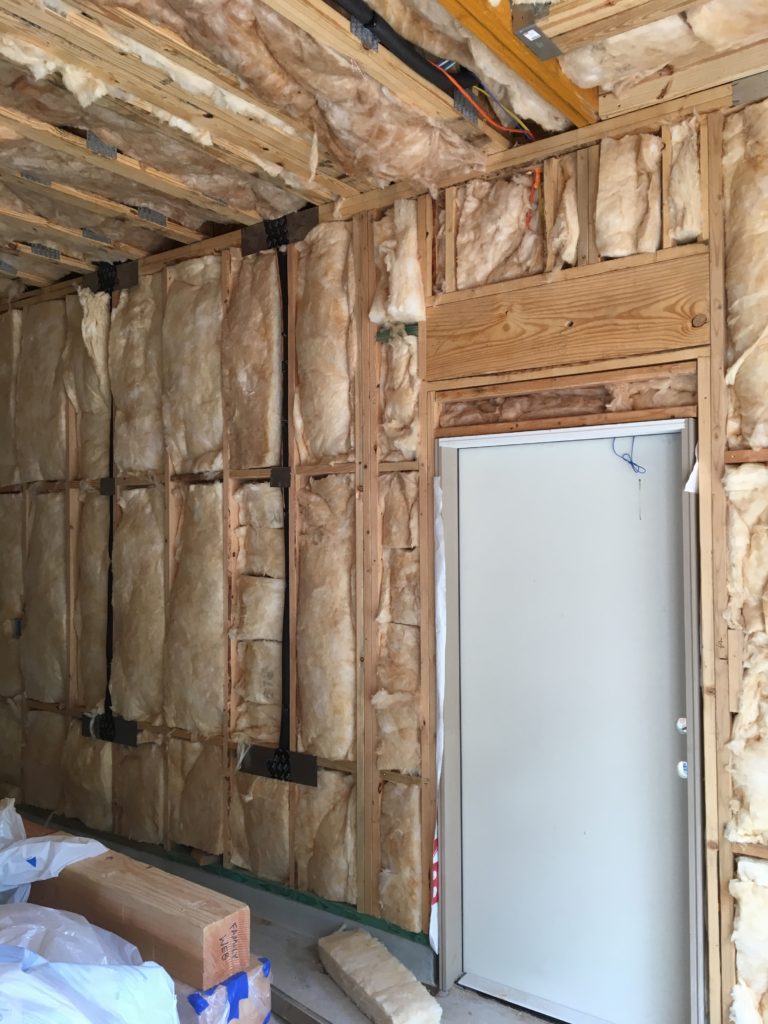 And, finally, you may wonder — do you insulate the garage? For a custom home, the answer clearly is "yes." As long as you have the crews on site and the walls open — as my builder says — the cost is "pennies" (er, well perhaps dollars).  But, you get the idea.
Next stop, dry wall.